PLAY TRIVIA FOR FREE AND TEST YOUR KNOWLEDGE
Welcome to our online Racing Trivia contest, where you have the opportunity to test your racing knowledge and compete for Race Face TV apparel, gift cards, and much more. Each week we will post a new trivia game and give you the opportunity to compete against others for cool stuff. You can Play for FREE but to win prizes you must click on the link and enter your name, address, and email. Click here to register for giveaways.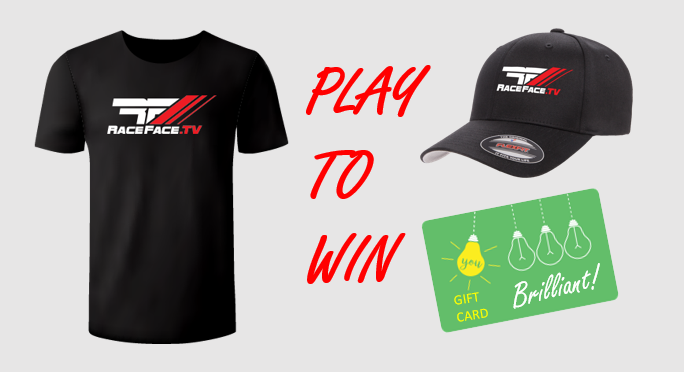 HOW TO PLAY: Racing Trivia is easy to play just click on the Green Play Button and start typing in your answers or click on the appropriate image depending on the featured game. Winners are selected by your Score and the Time it takes to complete the task. Good luck and check back every Monday to play the game of the week.